English Style Nipple Wrench,
for rifle nipples
This steel English style "T" nipple wrench has a bright polished finish. The wrench has a 3" wide handle and is 4-1/2" tall. This wrench is designed for use with rifle nipples using a number 11 percussion cap. It will not work with revolver or musket nipples.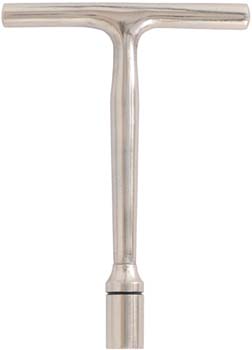 Track of the Wolf, Inc.
18308 Joplin St NW
Elk River, MN 55330-1773
Copyright © 2021Track of the Wolf, Inc.