Lyman Three Die Set,
for 56-50 Spencer caliber
Straight cartridge cases require three die sets, consisting of a full length resizing die with decapping stem, a neck expanding die, and a bullet seating die.

Also order #LYMAN-SHELL-22 shell holder for .50-70, .50-90, and 56-50 Spencer.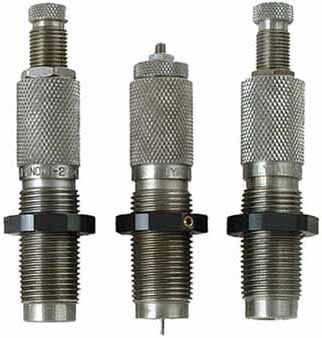 Track of the Wolf, Inc.
18308 Joplin St NW
Elk River, MN 55330-1773
Copyright © 2021Track of the Wolf, Inc.