D.G.L. Bullet Lubricant,
one 2 ounce stick, for Black or Smokeless Powder
Packed in hollow sticks for use in luber-sizer presses by Lyman, RCBS, or others, this is a popular choice for black powder cartridge shooting. It will help prevent leading. Try it!

Sold in, 2 oz. sticks.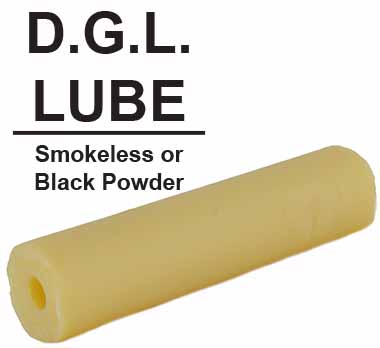 Track of the Wolf, Inc.
18308 Joplin St NW
Elk River, MN 55330-1773
Copyright © 2023Track of the Wolf, Inc.