| | |
| --- | --- |
| French Type C Fusil Flint Lock | |
French Type C Fusil Flint Lock


Our French Type C Fusil flint lock is used on the Type C plain fusil ordinaire, or engraved fusil fin. The Type C fusil was traded by the French in Canada, from 1680 until 1730.

Notice the sculptured cock, decorative double lines, and name Mauberg engraved in fancy script on the face of the lock plate. This early "banana" shaped lock uses our Jaeger flint lock internals. The early style frizzen pivots on a shouldered screw, with no pan bridle.



We recommend that you order a dozen Flint-#ENG-7 English 7/8" gun flints, too.

This lock is shown at exact-full-size, in Track's new catalog for gunmakers and gunsmiths.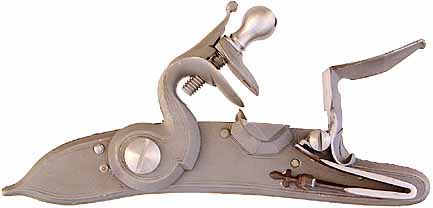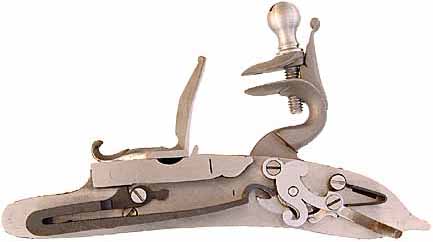 Track of the Wolf, Inc.
18308 Joplin St NW
Elk River, MN 55330-1773
Copyright © 2022Track of the Wolf, Inc.