Flintlock for North West Trade Gun,
made in the U.S.A.
North West Trade Gun Flint Lock


Similar locks were made by Edward K. Tryon of Philadelphia, a major gun maker supplying Fur Trade Companies, Indian agents, merchants, and the U.S. Government with well made rifles, muskets and pistols. His guns are highly collectible!

Made in the U.S.A. it fits the lock mortise of our post 2019 production N. W. Trade Gun stock. The lock plate is 6.06" long by 1.08" tall. You might engrave a "sitting fox" or "tombstone fox", or maker's name on this plain plate. Many trophy shops can engrave your design or date. Refer to Trade Gun Lock Patterns by Ryan Gale to view patterns engraved on lock plates. The simple pan matches the round faced plate. This pan has a bridle arm to support the frizzen pivot screw. The frizzen fits well. Our Northwest Trade Gun lock can be used on guns with barrels up to 1-1/4" octagon at the breech. This lock replaces the LOCK-TRYON shown in catalog 18 and earlier.



We recommend that you order a dozen Flint-#ENG-8 English 1" gun flints, too.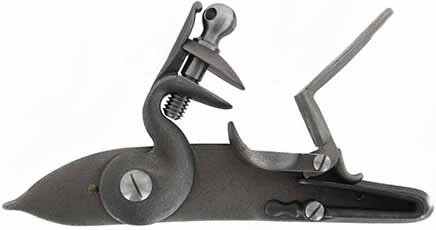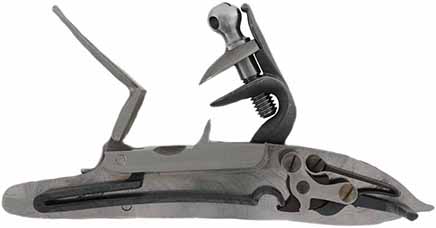 Track of the Wolf, Inc.
18308 Joplin St NW
Elk River, MN 55330-1773
Copyright © 2023Track of the Wolf, Inc.