Brown Bess 1746 ~ Willits lock kit,
fully assembled, tested, with tempered springs and parts,
not polished
1746 - Willits, Brown Bess Musket Flint Lock Kit



This lock kit is now fully assembled, tested for correct function, not polished. These First Model Brown Bess lock parts are cast directly from an original antique lock, by Willits - 1746. Parts are precision CNC machined, tempered, fitted and assembled. Overal length 6.68" by 1.18" tall.

The mainspring is hardened and tempered, VERY strong, ready for use. It can also be fitted to the 1726 ~ Clinton lock parts by The Rifle Shoppe. The tumbler and sear are turned and precision cut from 4140 steel, hardened and tempered. They can also be fitted to the 1726 ~ Clinton lock parts by The Rifle Shoppe, as can these other screws and parts. Note that the Clinton lock requires a special frizzen pivot screw, with no pan bridle arm, not included.

A simple project, you must hand file or grind the casting gates, and polish the lock plate and cock. A fine wire wheel will brush the surfaces to a bright finish.

The frizzen is hardened through. Skilled lock experts may elect to enhance sparking, using Track's special #TRU-SPARK carbo-nitride surface hardening compound to further harden the frizzen face. There is a small risk of fracture due to the severe quench required. We stock all spare parts, at modest cost.



We recommend that you order a dozen #Flint-ENG-8 English 1" gun flints, too.

This lock is shown at exact-full-size, in Track's new catalog for gunmakers and gunsmiths.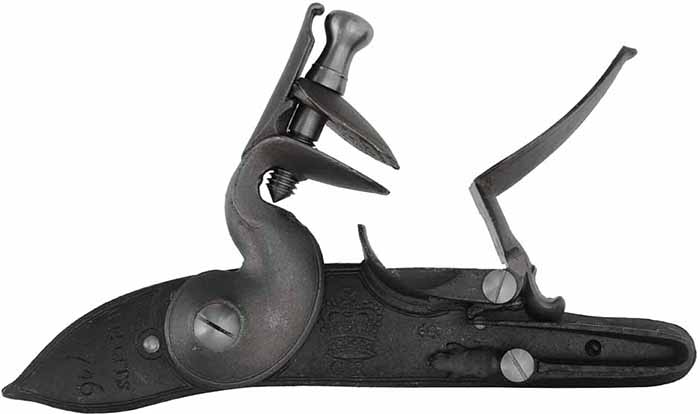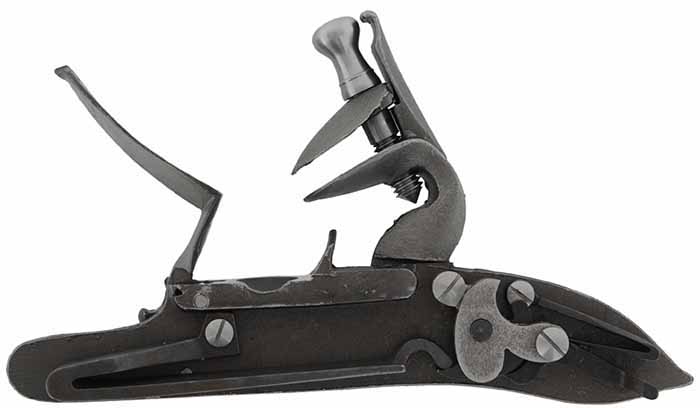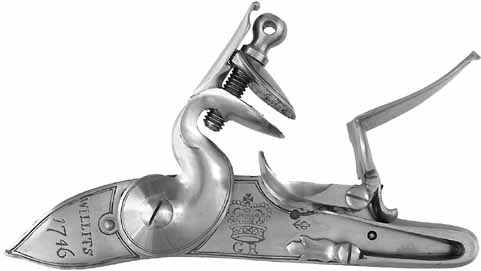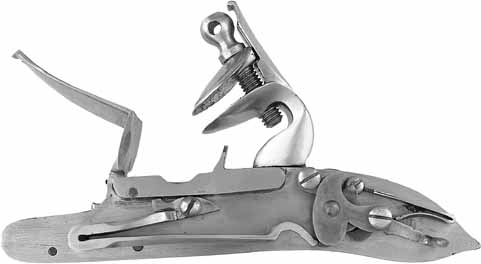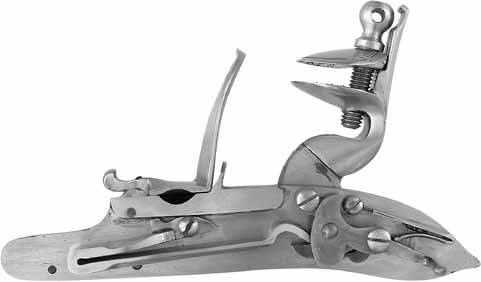 Track of the Wolf, Inc.
18308 Joplin St NW
Elk River, MN 55330-1773
Copyright © 2021Track of the Wolf, Inc.