LEE "Precision Melter" Electric Pot,
220 volt export model,
with thermostat control
A 500 watt higher speed melter, holds 4 lbs of lead and melts it in less than 15 minutes, easily supplying multi-cavity gang molds. Designed for continuous duty. 220 Volt export model. Warranted 2 years, by Lee.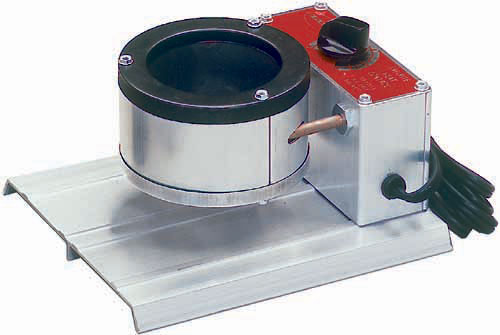 Track of the Wolf, Inc.
18308 Joplin St NW
Elk River, MN 55330-1773
Copyright © 2022Track of the Wolf, Inc.