Bedford County Pennsylvania Style Buttplate,
wax cast nickel silver
This wax cast buttplate is designed to fit our Bedford County longrifle stock. This casting is slender and petite. Shaped with a wedding band and three flats on the comb. Only wax castings are so smooth and easy to polish. Available in wax cast in yellow brass, nickel silver, or steel.

Overall length 4-3/8", width 1-13/32", comb 2-19/64".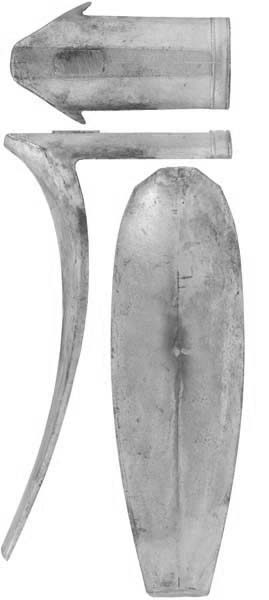 Track of the Wolf, Inc.
18308 Joplin St NW
Elk River, MN 55330-1773
Copyright © 2021Track of the Wolf, Inc.