Shooting Sixguns of the Old West
by Mike Venturino
A fine reference book by Mike Venturino, this book provides information on Colt, Smith & Wesson, Remington, and Merwin & Hulbert Revolvers, including Colt cartridge conversions. Also covered, a large section on black powder reloading for various popular cartridges as well as cleaning and care of these revolvers. Information on holsters, belts, and grips and sources for leather makers, gunsmithing services and parts, & reloading equipment. Soft bound, 8-1/2 x 11", with 200 black and white photos.

The Table of Contents includes the following:
PART ONE: THE GUNS
Introduction
Colts

Cartridge Conversions
Modern Cartridge Conversions
The Peacemaker
Modern Peacemaker Clones
Model 1877DA
Model 1878DA

Smith & Wessons

Model #3
Model #3 2nd and 3rd Model Russians
Model #3 Schofield
Modern Schofields
New Model #3
Model 1881 DA

Remingtons

Model 1875
Modern Model 1875

Merwin & Hulbert
PART TWO: RELOADING
Introduction
Blackpowder Cartridge Background
Blackpowder Reloading Basics
One Day's Accuracy Tests
Data Section

.32-20
.38 Long Colt
.38-40
.41 Long Colt
.44 American
.44 Colt
.44 Russian
.44-40
.45 S&W
.45 Colt

PART THREE: MISCELLANEOUS
Holsters, Belts, & Grips
Old West Shootists & Their Sixshooters
Cleaning
Conclusion & Comparisons
Appendix
Bibliography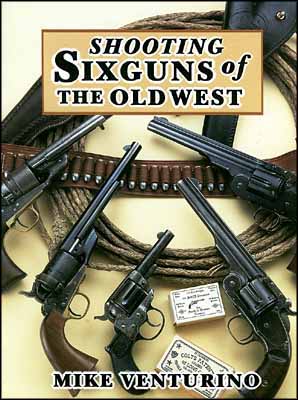 Track of the Wolf, Inc.
18308 Joplin St NW
Elk River, MN 55330-1773
Copyright © 2023Track of the Wolf, Inc.