Sharps Firearms
The Percussion Era 1848-1865
Vol. 1,
by Roy Marcot, Ron Paxton, Edward W. Marron, Jr.
This well researched book covers the development of percussion Sharps firearms in all its variations. Enthusiasts will enjoy reading the many historical facts detailed about the Sharps company, along with the mini-biographies of famous and everyday Sharps users. Accompanying the text are hundreds of illustrations and photos, both historical and contemporary images of the gun and various users. Volume I is the second completed volume of the four volume set. This book has been endorsed by the American Society of Arms Collectors as well as the Sharps Collector Association.

Printed on fine paper, hard bound in 12-1/4" x 10-1/4" format with 437 pages, all full color.

The Table of Contents includes the following:
Chapter 1: Christian Sharps - Patent of 1848
Chapter 2: Sharps Model 1849 "Nippes" Sporting Rifles
Chapter 3: Sharps Model 1850 Sproting Rifles
Chapter 4: Sharps Model 1851 Military Carbines
Chapter 5: Sharps Model 1851 Carbine Tests & Trials
Chapter 6: Sharps Model 51 Sporting Rifles, Sporting Carbines & Shotguns
Chapter 7: Sharps Pistols & Sharps Pistol Rifles
Chapter 8: Sharps Model 1852 Military Carbines
Chapter 9: Sharps Model 1852 Military Style Carbines, Sporting Carbines & Rifles
Chapter 10: Sharps Model 1853 Military Rifles & Carbines
Chapter 11: Sharps Model 1853 Sporting Rifles, Sporting Carbines &Rifles
Chapter 12: Sharps Model 1855 Firearms
Chapter 13: Sharps Model 1859 & New Model 1859 Military Carbines
Chapter 14: Sharps Model 1859 Military Rifles
Chapter 15: Sharps Model 1859 Sporting Rifles & Sporting Carbines
Chapter 16: Sharps Model 1863 Military Carbines & Military Rifles
Chapter 17: Sharps Model 1865 Military Carbines & Rifles
Chapter 18: Confederate Sharps Carbines
Chapter 19: The History of Sharps Percussion Ammunition
Bibliography
Index


ISBN: 978-0-9787769-9-2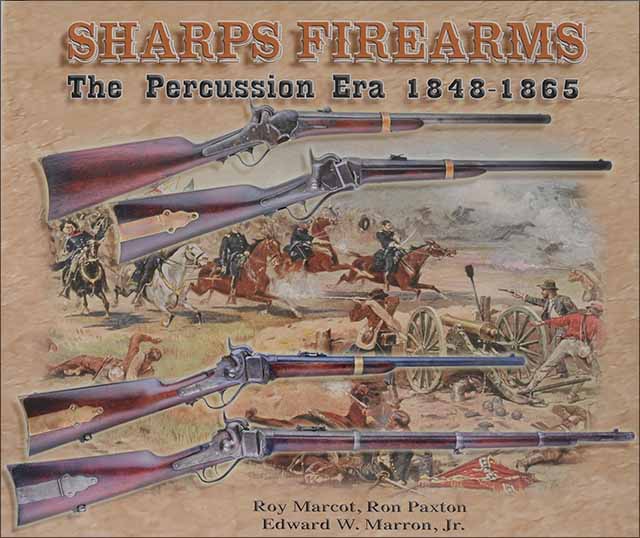 Track of the Wolf, Inc.
18308 Joplin St NW
Elk River, MN 55330-1773
Copyright © 2023Track of the Wolf, Inc.