Sketchbook '56 - Volume 5,
The Women of the French War Era,
1750-1769,
with slightly damaged cover
Slightly damaged during transit, the cover may have a dented corner, small wrinkle, or other flaw, but the book is perfectly fine, otherwise. ON SALE, while they last fewer than 10 damaged copies remain, at much less than half price.

Women's wear, underwear, aprons, and accessories of daily life, hats, hairstyles, and brief glimpses into the lives of women from the many social classes are included.

Your ladies will enjoy re-enactments with the gear in this book. Softbound, 8-1/2 x 11" volume of 80 pages, with color cover.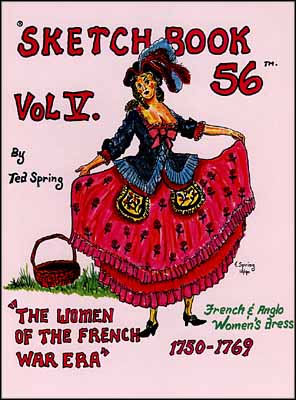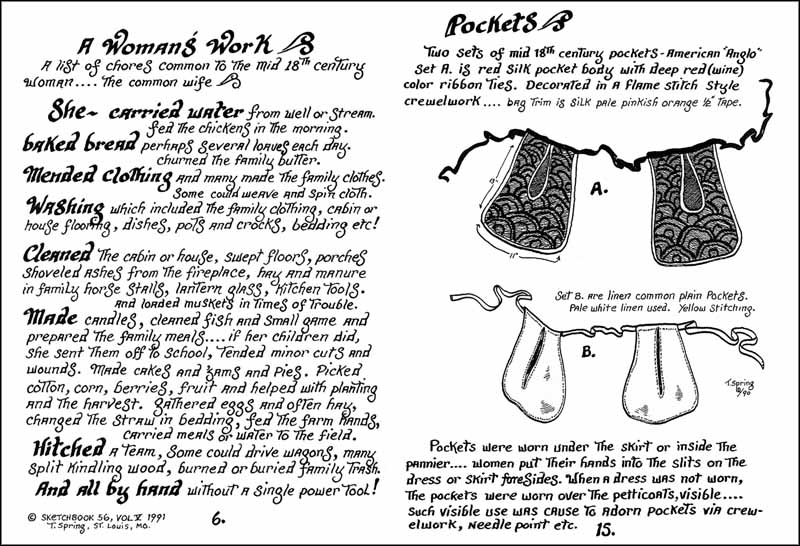 Track of the Wolf, Inc.
18308 Joplin St NW
Elk River, MN 55330-1773
Copyright © 2021Track of the Wolf, Inc.