The 1837 Sketchbook
of the Western Fur Trade,
by Rex A. Norman
A detailed examination of the artwork of Alfred Jacob Miller, the only known artist known to have sketched and painted a Rendezvous and pre-1840 Mountain Men. Useful information about clothing and accoutrements of the original mountaineers. Each of the sketches is copied from an original by Miller, and that work is identified.

The Table of Contents includes the following:
"The Lost Greenhorn" Miller Original
Introduction
Scene at a Meal
Portraits, after Miller
Observations; Clothing & Equipment
Hats
Hunters' Hoods
Coats
Decoration on Clothing
Trousers & Pantaloons
More on Legwear
Belts & Sheaths
Powderhorns, Bullet Pouches & Bags
Moccasins & Spurs
Camp Equipment
Saddles, Horse & Mule Gear
Observations on Blankets
Other Observations
Author's Interpretations: Fall
Author's Interpretations: Summer
Author's Interpretations: Winter
Author's Interpretations: Spring
Conclusion
Where to find Miller's Work


ISBN: 1-880655-06-3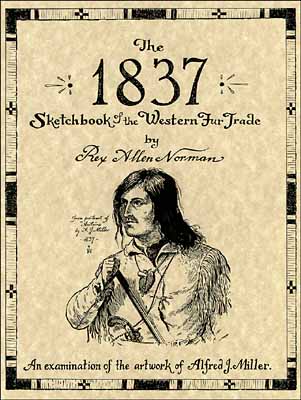 Track of the Wolf, Inc.
18308 Joplin St NW
Elk River, MN 55330-1773
Copyright © 2023Track of the Wolf, Inc.