| | |
| --- | --- |
| Small Arms of British Forces in America, 1664-1815, by De Witt Bailey | |
From noted researcher De Witt Bailey comes this long awaited guide to the British firearms and accoutrements carried on the battlefields of North America. The French and Indian Wars, the American Revolution and the War of 1812 are all covered in amazing detail, as are the age of colonialism and peacetime years. So whether your topic is Braddock's March, Bunker Hill or the Battle of New Orleans, the information you are seeking will be found here. Weapons of all the land and sea forces are included - with detailed photographs that allow individual examples to be identified and dated quickly and easily.

Also included is a true motherlode of issue data taken directly from Ordnance records. If you are trying to figure out "which regiment got what," then this book is sure to thrill you with the amount of previously unpublished information that it presents. The end result gives the reader a unique understanding of the relationship between British military weapons and the men who carried them. Nothing this ambitious has ever been attempted before and the results are nothing short of spectacular.

Hard cover, 8.5" x 11" format, 376 pages, over 400 photos.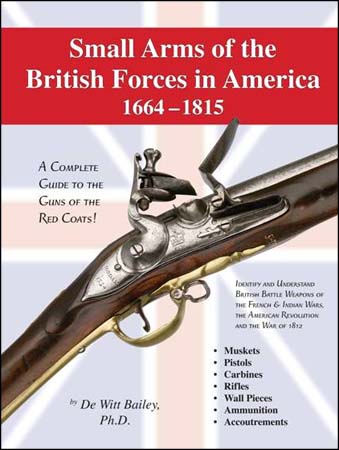 Track of the Wolf, Inc.
18308 Joplin St NW
Elk River, MN 55330-1773
Copyright © 2023Track of the Wolf, Inc.