Sacajawea
by Harold P. Howard
This famous Shoshoni Indian girl served the Lewis & Clark Expedition of 1804-06 as guide and interpreter. Her trek from the Mandan Indian villages to the Pacific Ocean and back is legend. She taught the members to gather wild food, and served as Indian envoy to other tribes, insuring success of the expedition. Her ne'er-do-well French-Canadian husband, Toussaint Charbonneau and infant son, Baptiste, accompanied the journey. Soft bound, 6 x 9" with 214 pages.

The Table of Contents includes the following:
Foreword by Joseph Bruchac
Preface



PART ONE: The Lewis and Clark Expedition



Chapter 1 The Expedition Sets Out
Chapter 2 The Journals and Diaries
Chapter 3 Sacajawea Comes to Visit
Chapter 4 Leaving the Mandans
Chapter 5 The Rescue
Chapter 6 Portaging the Falls
Chapter 7 Sacajawea Returns to Home Country
Chapter 8 Meeting the Shoshonis
Chapter 9 Across the Divide to the Columbia
Chapter 10 Past the Cascades of the Columbia
Chapter 11 Camping on the Columbia
Chapter 12 Winter at Fort Clatsop
Chapter 13 The Walla Wallas
Chapter 14 The Nez Perces
Chapter 15 Recrossing the Bitterroot Mountains
Chapter 16 The Party Divides
Chapter 17 Lewis Explores the Marias River
Chapter 18 A Skirmish with the Indians
Chapter 19 The Mouth of the Yellowstone
Chapter 20 Down to St. Louis
Chapter 21 The Expedition Ends



PART TWO: Sacajawea's Later Life



Chapter 22 Sacajawea - What Was She Like?
Chapter 23 At Fort Manuel
Chapter 24 Toussaint Charbonneau
Chapter 25 Jean Baptiste Charbonneau
Chapter 26 The Two Versions


Appendices

A. Memorials to Sacajawea
B. The Land of the Nez Perces

Bibliography
Index


ISBN: 0-8061-1578-5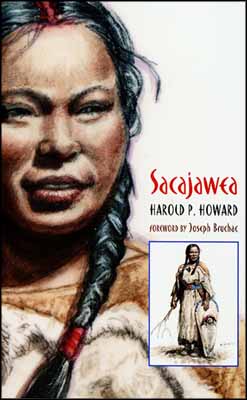 Track of the Wolf, Inc.
18308 Joplin St NW
Elk River, MN 55330-1773
Copyright © 2022Track of the Wolf, Inc.