The Paper Jacket
by Paul Matthews
Essential reading for the Sharps or Rolling Block shooter. Paper patched bullets can achieve velocities and trajectories rivaling those of metal patched (copper jacketed) bullets. The author discusses selecting papers, bullets, sizing, lubricants, and loading techniques. Soft bound, 6 x 9" format, 140 pages.

The Table of Contents includes the following:
Introduction
Chapter 1 Background
Chapter 2 The Bullet
Chapter 3 Casting the Paper Patched Bullet
Chapter 4 Sizing, Bumping and Swaging
Chapter 5 The Paper Jacket
Chapter 6 Applying the Patch
Chapter 7 The Patching Board
Chapter 8 Lubrication
Chapter 9 Waterproofing the Jacket
Chapter 10 Cutting Patches in Quantity
Chapter 11 Loading the Paper Patched Bullet
Chapter 12 Theory of the Paper Patched Bullet
Chapter 13 Back to the Beginning


ISBN: 1-879356-02-3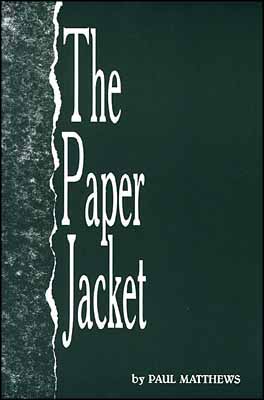 Track of the Wolf, Inc.
18308 Joplin St NW
Elk River, MN 55330-1773
Copyright © 2022Track of the Wolf, Inc.