Old Bill Williams,
Mountain Man
by Alpheous H. Favour
This account of William Sherley Williams is perhaps the best account of the life of a mountain man ever written. In itinerant preacher, he appointed himself missionary to the Osages, who soon converted him to their ways. A master trapper, he was a guide of the Sibley survey of the Santa Fe trail in 1825, and guided two Fremont expeditions twenty years later. A controversial figure, his drunken sprees are still legend! Soft bound, 234 pages.

The Table of Contents includes the following:
Introduction
Acknowledgment
Chapter I. Mountain Men
Chapter II. A North Carolina Family
Chapter III. Early Life in Missouri
Chapter IV. Preacher and Missionary
Chapter V. With the Osage Indians
Chapter VI. Changes in the Indian Trade
Chapter VII. The First Santa Fe Survey
Chapter VIII. As a Mountain Man
Chapter IX. Bill Williams, Master Trapper
Chapter X. Piracy on Land
Chapter XI. Passing of the Fur Trade
Chapter XII. Fur Trading with the Indians
Chapter XIII. Trapping and Indian Fighting
Chapter XIV. The Fremont Expedition of 1848
Chapter XV. Failure, Retreat, and Starvation
Chapter XVI. The End and Vindication
Bibliography
Index


ISBN: 0-8061-1698-6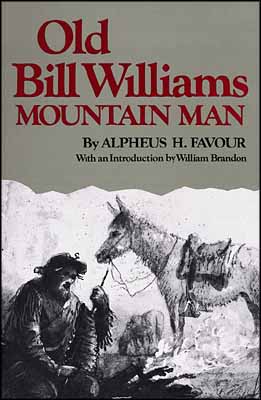 Track of the Wolf, Inc.
18308 Joplin St NW
Elk River, MN 55330-1773
Copyright © 2023Track of the Wolf, Inc.