THE HAWKEN RIFLE:
Its Place in History
by Charles E. Hanson, Jr.
Research into the production, management and marketing efforts of the original Hawken Shop. Full length photos, detailed views, and line drawings of several fine original rifles are shown. Documents, letters and tabulations of orders are reproduced to provide a fascinating insight into their operations. 31 illustrations in 104 pages. Softbound edition, 7 x 10" format.

The Table of Contents includes the following:
List of Illustrations
Acknowledgments
Publisher's Preface
Chapter 1 Introduction
Chapter 2 How It Really Began
Chapter 3 Guns for Ashley
Chapter 4 Hawken Rifle Production
Chapter 5 Repairs and Sundries
Chapter 6 Who Used Hawken Rifles?
Chapter 7 How It Really Ended
Chapter 8 Observations on Gun Characteristics
Chapter 9 A Look at the Literature
Chapter 10 Other Rocky Mountain Rifles - Guns for the Mountain Men
Chapter 11 The Gun Trade of St. Louis
Chapter 12 Conclusions
Appendix A Jake Hawken and His Family
Appendix B Samuel Hawken
Appendix C James Lakenan
Appendix D William Hawken
List of References Cited
Index


ISBN:0-912611-03-0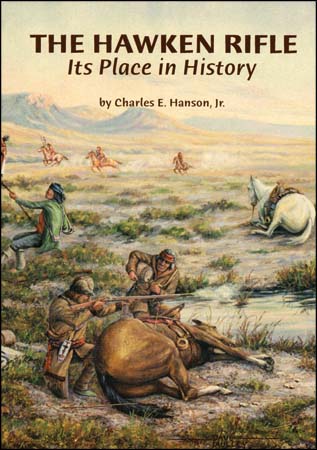 Track of the Wolf, Inc.
18308 Joplin St NW
Elk River, MN 55330-1773
Copyright © 2023Track of the Wolf, Inc.