Hand Loading 10 Gauge Brass Shot Shells for Parker Bros. and other antique shotguns,
10 page book on hand loading
A detailed guide to hand loading 10 gauge brass shot shells. Includes information on safety, tools & supplies, types of shot and powder, types of loads, and step-by-step loading instructions.

10 pages, 8-1/2" x 11" format, soft cover, colored photos. By Track of the Wolf, Inc.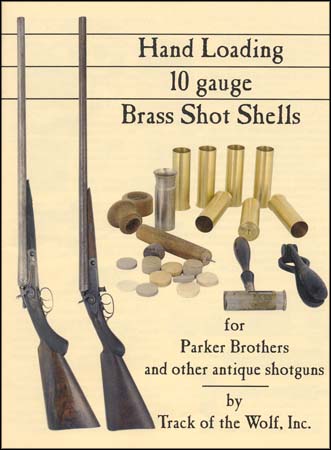 Track of the Wolf, Inc.
18308 Joplin St NW
Elk River, MN 55330-1773
Copyright © 2023Track of the Wolf, Inc.