A Guide to the Ballard Breechloader
by George J. Layman
Having earned a reputation as being absolutely reliable from its inception during the early years of the Civil War, the Ballard, much like the Sharps and Remington Rolling Block, departed the 1860's into a new age. Produced by six different manufacturers in an almost 30 year period, it became conspicuous with the settling of the West, a nation wide favorite of the Schuetzen and target shooter, as well as a companion of the outdoorsman.

This book is intended to provide a basic insight to the standard catalog variations of the Ballard, its cartridges and other pertinent data relating to this family of single shot rifles. Softcover, 216 pages.

The Table of Contents includes the following:
Foreword
Acknowledgments
Chapter 1 Background of the Ballard Rifle
Chapter 2 The Patent of Charles H. Ballard
Chapter 3 Variations of the Ballard From 1861 through 1873
Chapter 4 Variations of the Marlin/Ballard from 1875 to End of Production
Chapter 5 The Ballard Cartridges
Chapter 6 The Ballard Reproductions of the 1990's
Chapter 7 The Ballard Rifle and Today's Shooter
Chapter 8 Reprint of the 1888 Marlin Firearms Company Catalog
Bibliography


ISBN: 1-877704-26-1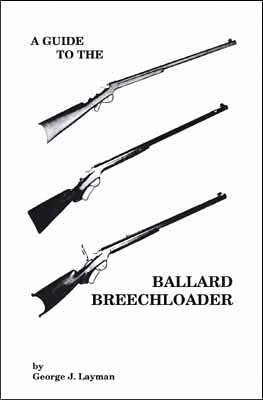 Track of the Wolf, Inc.
18308 Joplin St NW
Elk River, MN 55330-1773
Copyright © 2023Track of the Wolf, Inc.