FLINTLOCK FOWLERS,
the First Guns Made in America,
photos of rare very early American guns, 1700 to 1820,
soft bound, 248 pages,
by Tom Grinslade
Amazingly overlooked, yet highly important, flintlock fowlers in Colonial America armed our forefathers with the first truly "made-in-America" guns. Doing double duty as hunting guns and firearms for defense, they put food on the table and defended against Indians and enemy soldiers. The common farmer in largely agricultural eighteenth century America often relied on his American built fowler, about which very little has been written.

Few records exist to assist researchers in determining where, how many and by whom many of these guns were crafted. By contrast, the foreign-made guns of the eighteenth century that were imported in American from Britain, France, and the Netherlands and other countries have been extensively researched and documented. But because the early gunmakers in the Colonies handcrafted guns using recycled parts from worn out weapons, as well as imported parts from Europe, there are no manufacturing plant records or serial numbers to be traced.

To help identify fowlers, which traditionally have been noted by collectors as New England Fowlers, Buccaneer "club butt" fowlers, Hudson Valley fowlers, and more recently Kentucky fowlers, the author has photographed over 160 guns for this book. To these groups he has added a new classification, British style fowlers, and a sixth miscellaneous group, labeled Unique fowlers, for those firearms whose features don't fit into one of the other five categories.

The well done black and white photos, are complimented with a section of color pages, showing the wide variety of colors and finishes used.

Some examples of the color pages from this nice book, detailing the Buccaneer "club butt" fowlers and the unique folk art found on these extraordinary pieces.

The color photos showing, the details of the engraved and raised carved British styled fowlers, are a pure pleasure to view.

The flintlock fowlers are each shown in a number of views, detailing the features found on this most American of art forms.

Black and white photos comparing the different sideplate styles used on the wide variety of fowlers photographed in this large tome. Soft cover, 8-1/2 x 11", 248 pages, black and white photos, with 8 pages of color photos.

The Table of Contents includes the following:

Foreword
Introduction
Chapter One: Firearms in 15th, 16th, and 17th Century America
Chapter Two: The Origin of the Fowler
Chapter Three: Fowler Construction
Chapter Four: New England Fowlers
Chapter Five: Club Butt Fowlers
Chapter Six: Hudson Valley Fowlers
Chapter Seven: British-Style Fowlers
Kentucky Fowlers
Chapter Nine: Unique Fowlers
Postscript
Addendum
Bibliography
Index



ISBN: 1-880655-17-9

Same day shipment, when you click ADD TO CART and complete shopping cart check out. Inspect the item, return it for same day refund if not delighted. You will be pleased with your choice. You pay postage, your only risk.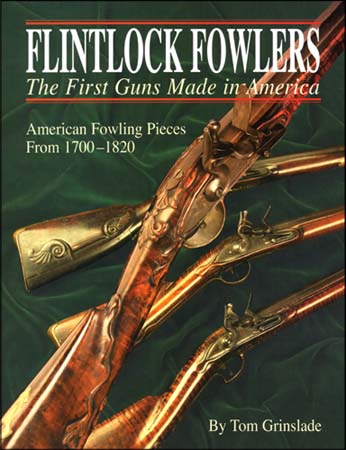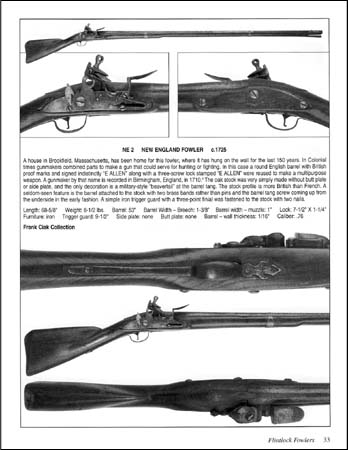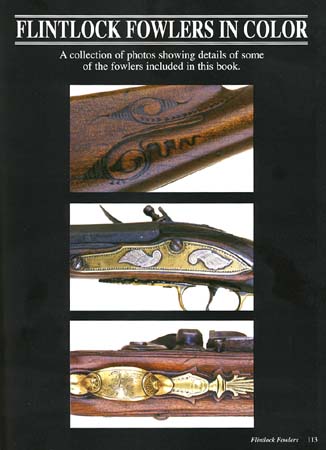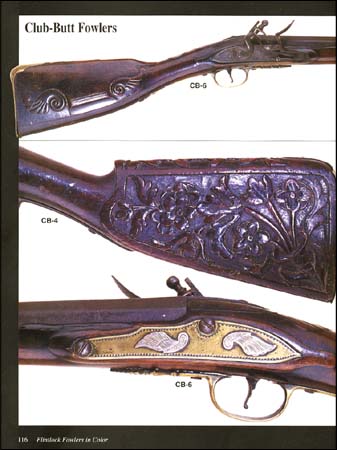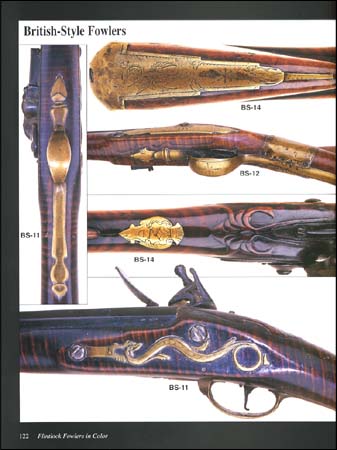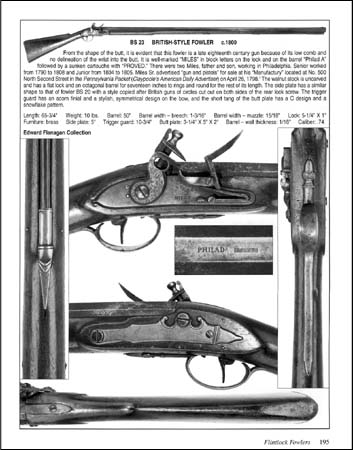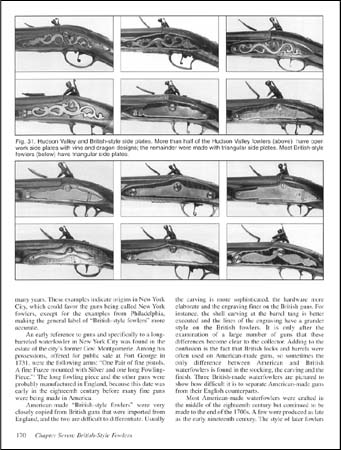 Track of the Wolf, Inc.
18308 Joplin St NW
Elk River, MN 55330-1773
Copyright © 2023Track of the Wolf, Inc.