The Beaver Men
by Mari Sandoz
Covering more than two centuries, The Beaver Men ranges from the beginnings of the beaver trade along the St. Lawrence, to the last great fur trade rendezvous of traders and trappers, on Ham's Fork, Wyoming, in 1834. Soft cover, 335 pages, 17 illustrations.

The Table of Contents includes the following:
Acknowledgments
Foreword
Book I. Soft Gold

Chapter 1 Bearded Men and Summer Fairs
Chapter 2 Castor, Guardian of Hospitality
Chapter 3 Paddle and Portage
Chapter 4 Still Ponds and War Whoops

Book II. The Rise of the Company

Chapter 1 River to the "Vermillion Sea"
Chapter 2 The Romantic Explorations
Chapter 3 The Gentlemen Adventurers
Chapter 4 A Daring Race of Scots
Chapter 5 The Five Villages - International Prey

Book III. The Fiercer Rivalries

Chapter 1 Voyageurs of the Plains
Chapter 2 Americans to the Western Sea
Chapter 3 Winter of the Explorers
Chapter 4 Fur Fair and Blackfeet Wall
Chapter 5 Pursuit of the Eternal Remnant
Chapter 6 Romantic Buckskin to the Last Boisson
Chapter 7 "Gone" Rendezvous and Foppish Silk

Notes
Bibliography
Index
Key to Map on Pages ii-iii


ISBN: 0-8032-5884-4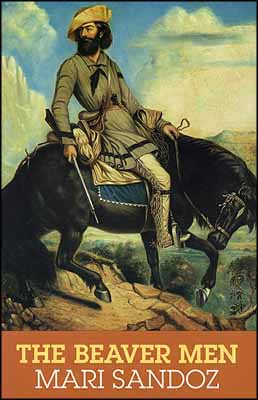 Track of the Wolf, Inc.
18308 Joplin St NW
Elk River, MN 55330-1773
Copyright © 2022Track of the Wolf, Inc.