A Shining Time - Volume Two,
Hunters, Scouts and Plainsmen,
1835 - 1875,
by Ted Spring
Ted Spring's sketches and text are enjoyable to study. You will find yourself researching and replicating these rare artifacts for your primitive camp. Soft cover, 100 pages.

The Table of Contents includes the following:
Cover Page
Contents
Introduction
Pocket Guns
Buffalo Pistols
Paterson Pistol
Paterson Carbine
The Buffalo
Indians and Buffalo
The Buffalo Guns
A Short Fusil
Military Guns
Before the Sharps
C. Sharps Rifles
Remington Rifles
Henry Repeating Rifle
Winchester Rifle
Percussion Revolvers
Holsters and Belts
Testing Revolvers
The Cartridge
Cartridge Pistols
A Revolving Rifle
Casting Bullets
The Hunting
The Hide
The Bone Harvest
The Buffalo Men
Skinnin
Still Hunting
Coats and Jackets
Breeches and Trousers
Wolf Hunter
Hats
Hunters Knives
Boots and Shoes
Saddles
Day to Day Items
References-Preview


The second volume in this new series covers the later 1835-1875 period of scouts and buffalo hunters. Soft cover, 8-1/2 x 11" format, 100 pages.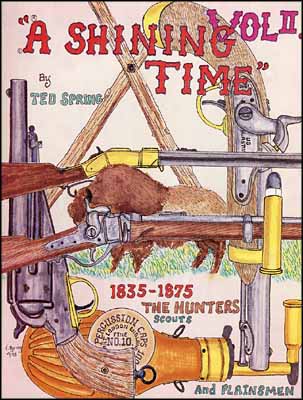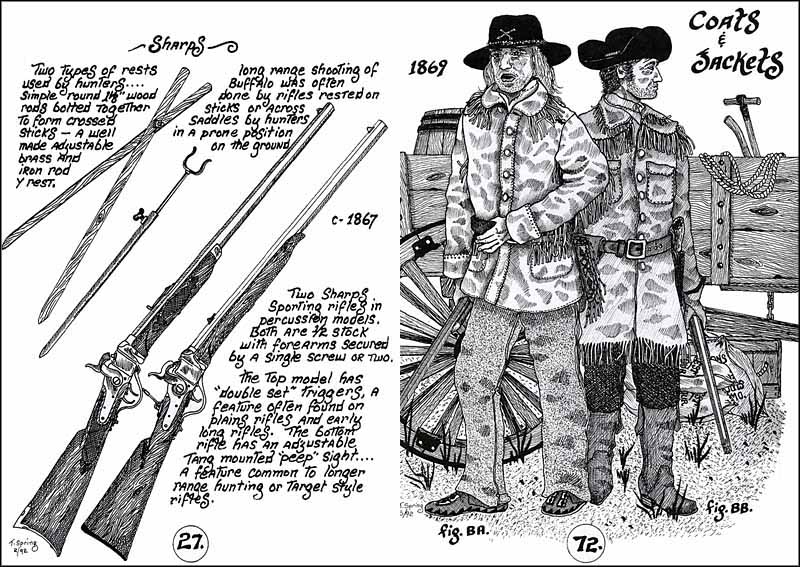 Track of the Wolf, Inc.
18308 Joplin St NW
Elk River, MN 55330-1773
Copyright © 2021Track of the Wolf, Inc.