InLine Lightning Mk I Match Target Pistol,
.32 caliber, 9" deHaas barrel,
percussion, blued, rubber grip, used, by Cimarron Gun Works>
This Lightning Mk I inline pistol was made for modern black powder target competition by the defunct Cimmaron Gun Works of Perkins, Oklahoma and is marked on the frame. The frame is a aluminum alloy fitted with a stainless steel striker assembly, rubber Volquartsen target grips, free floated deHaas barrel, Bo-Mar rear sight and milled front sight. This pistol is adjustable for the sear engagement and trigger over travel. The pistol is designed with minimal striker mass and a light trigger pull.

The striker has a half cock position to allow capping, it is not a safety, if the striker handle is rotated out of this position under spring pressure it will move forward strike the capped nipple and discharge the pistol. Bring the striker handle fully back until it cocks after capping. The trigger pull is in the 2 to 6 ounce range, which is very light. Only touch the trigger when ready to discharge the pistol.

The .32 caliber pistol has a 9" deHaas barrel with removable breech plug. The .32 caliber bore is rifled with six lands and grooves, the bore is bright and has been well maintained. The free floated barrel can be easily removed with one bolt through the underlug to make cleaning easy. The front sight is milled into the barrel. The Bo-Mar rear sight is positioned on the action to maximize the sight radius. The top of the barrel has been drilled and tapped for a sight rail.

The pistol includes:
A sight rail, with four screws
Nipple wrench
Hex wrench and driver
A copy of the original ad
Instruction sheet
A used black powder target pistol for competitive shooting. Order it for a ten day visual inspection. You will be delighted. Else if it does not fit you, return it in unfired condition for same-day refund. Postage is your only risk, when you order any one-of-a-kind gun from Track, whether new, used, or antique.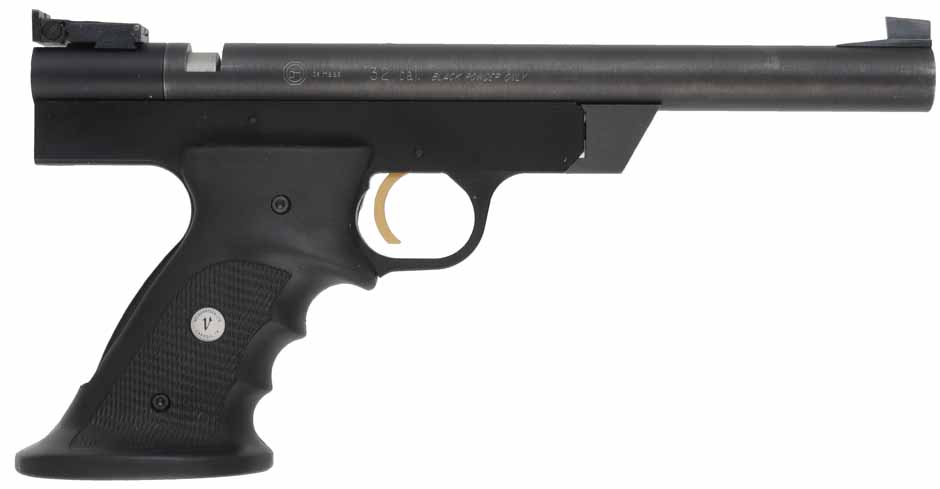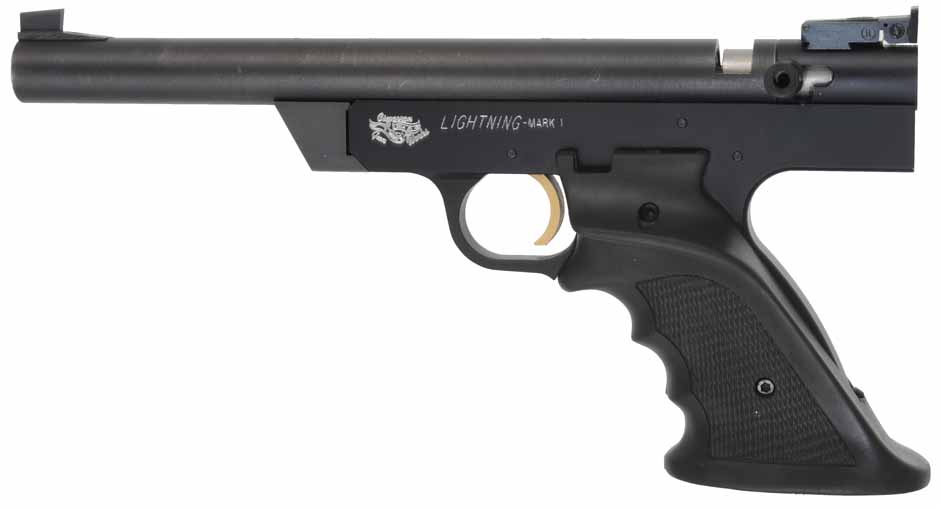 Track of the Wolf, Inc.
18308 Joplin St NW
Elk River, MN 55330-1773
Copyright © 2023Track of the Wolf, Inc.