Pommel Bag Holster ,
8 by 8 by 2" deep, holster for pocket model revolver,
leather, by C. Childs
Pommel holsters became popular during the California Gold Rush era. This pommel holster is made of 8/9 oz. vegetable tanned leather with the sides made from 5/6 vegetable tanned leather. Each side of the holster is 8 by 8" and will expand to 2" deep. The flaps have straps with brass buckles to securely close them. Laid out flat the overall length is 25-1/2" excluding the buckles. The flaps are decorated with a hand done floral motif, inspired by an example from "Packing Iron" with a nickel silver longhorn concho and nickel spots circling the concho.

One side has a holster for a Colt pocket model revolver, it will not hold a large frame army or navy revolver. The holster is border stamped and has a maker's stamp in period style. Made by C Childs.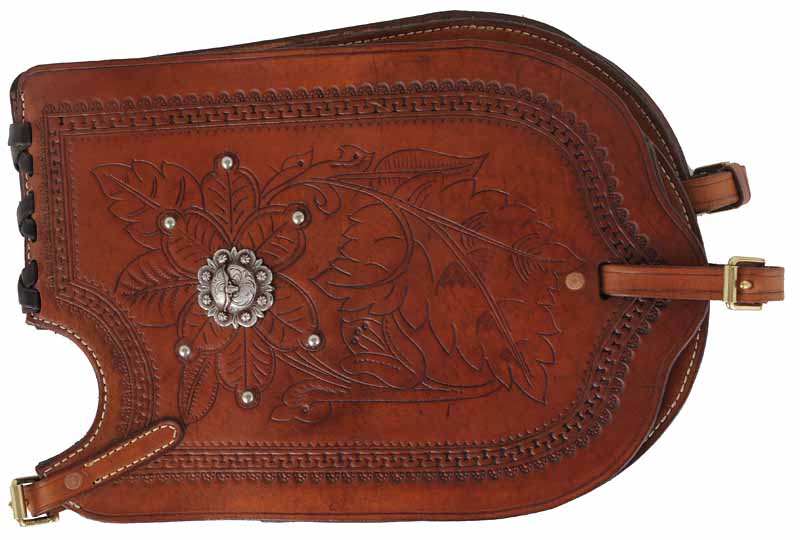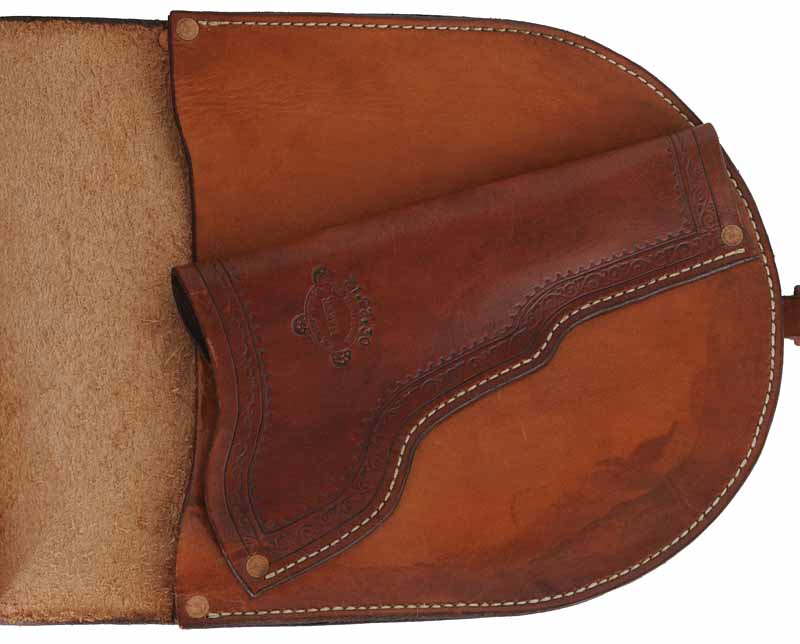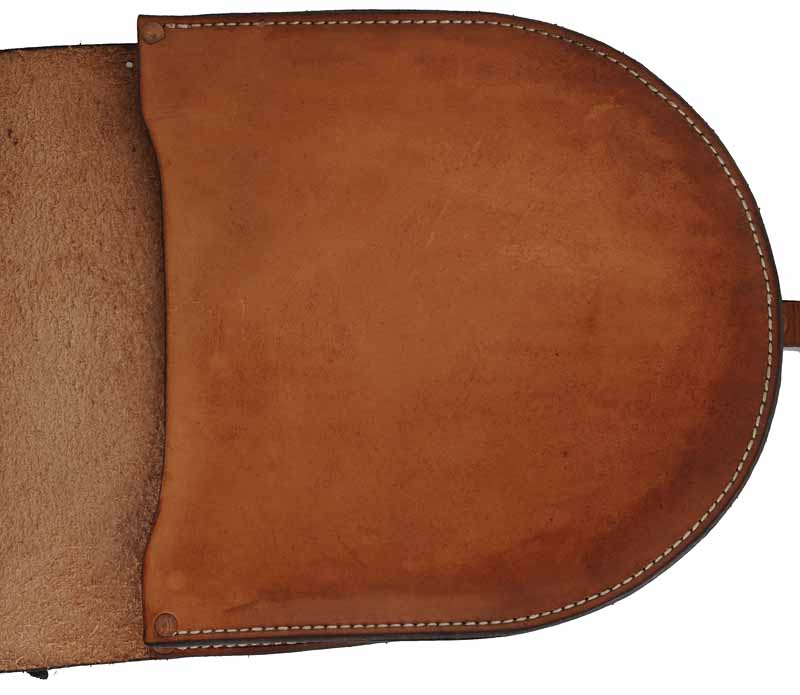 Track of the Wolf, Inc.
18308 Joplin St NW
Elk River, MN 55330-1773
Copyright © 2021Track of the Wolf, Inc.