Antique U.S. Model 1842 Navy Pistol,
.54 caliber smoothbore, 6" barrel,
walnut, percussion box lock by Ames, U.S. Navy proof marks
The Model 1842 percussion pistol was the first of many percussion martial pistols purchased by the U.S. government. Contracted by N.P. Ames of Springfield, Massachusetts it is estimated that 2000 pistols were delivered. The pistol is stocked in walnut and trimmed in brass furniture. The .54 caliber barrel was originally browned and the other steel parts were finished bright.

The plate of the box lock is marked N.P. Ames / Springfield / Mass. below the hammer. The tail of the lock plate is marked U.S.N. and dated 1845. The lock functions with a secure half cock and full cock. The trigger is sticky and will not always come forward without a manual assist. The percussion nipple appears to be a very old replacement.

The tapered .54 caliber smoothbore barrel was originally browned and has aged to a speckled gray patina. The bore measures .554" diameter and is dark with visible pitting. Only the P proof mark is still visible on the breech end of the barrel. The other typical markings are no longer legible due to the textured patina that has developed. No front sight or rear sight are mounted on this pistol which was designed for close range use.

The flat end of the walnut grip is fitted with a round brass buttcap, mounted with a steel screw. The inspection mark on the buttcap is no longer visible due to the many scattered marks. The brass muzzle band is secured to the stock with a pin. The grip of the walnut stock has a epoxy repair where it was broken along the grain of the stock. Some small chips on the left hand side of the grip were filled with a dark epoxy.

The button headed ramrod is captured to the swivel and links to prevent loss during use. The stock has drawn down on the ramrod as it has aged and this has caused a crack to develop in the stock from the ramrod entry hole toward the triggerguard. The ramrod is firmly stuck and we did not attempt to remove it further. The oval cartouche mark on the side panel of the stock is faint and the lettering on the inside is no longer legible. Both the barrel band and side panel are scribed with the initial "M" by a previous owner.

A good representative example of this early percussion U.S. martial pistol for your U.S. arms collection. Order it for a ten day visual inspection. You will be delighted. Else if it does not fit you, return it in unfired condition for same-day refund. Postage is your only risk, when you order any one-of-a-kind gun from Track, whether new, used, or antique.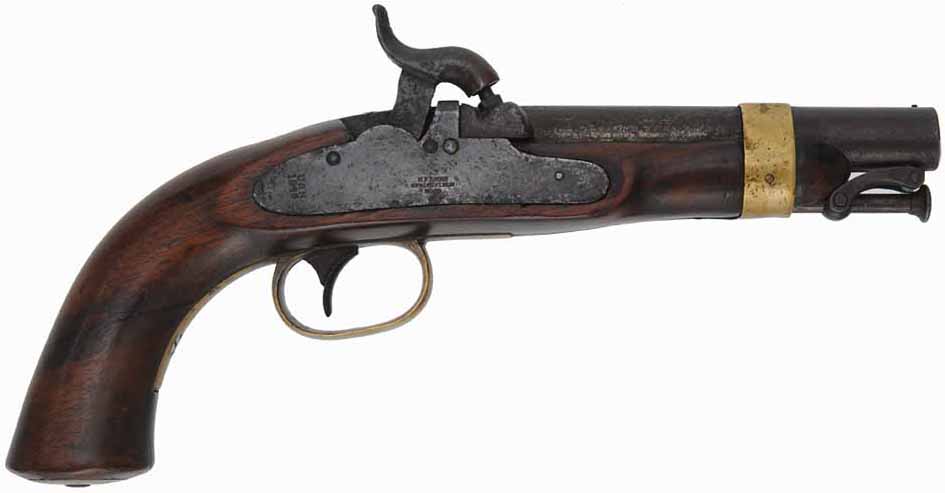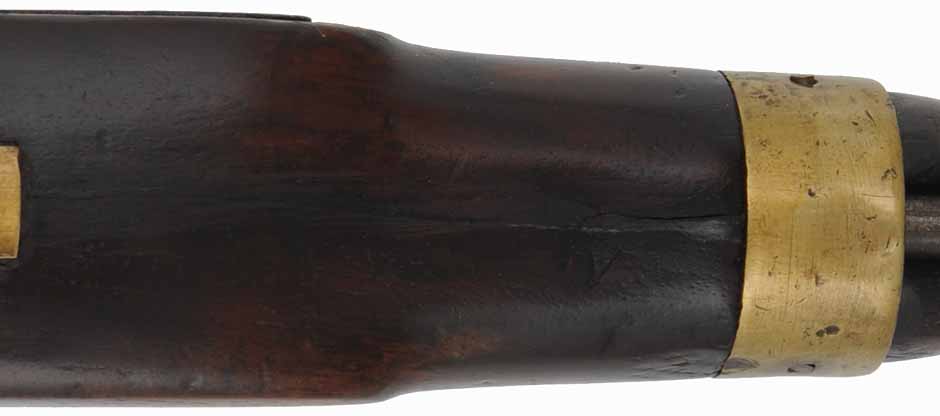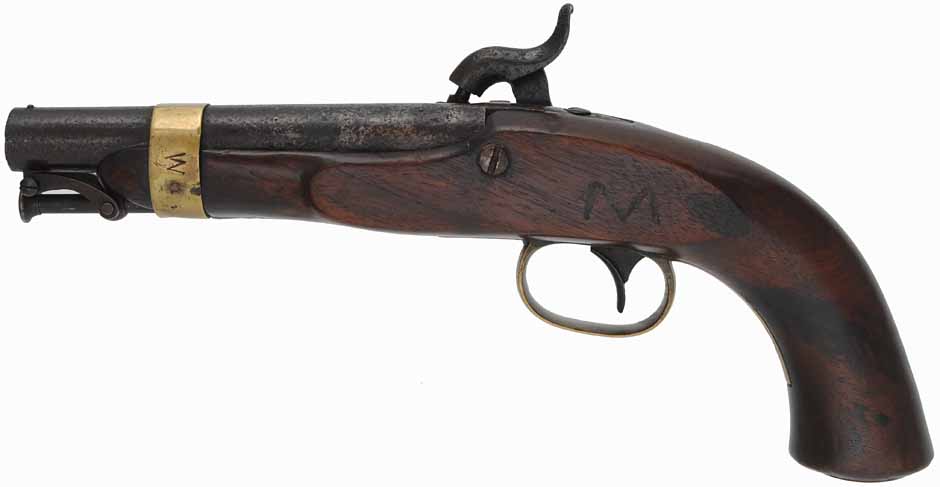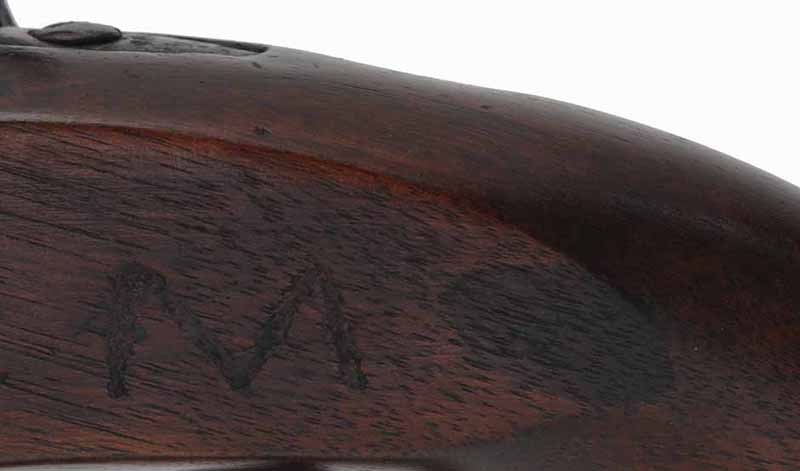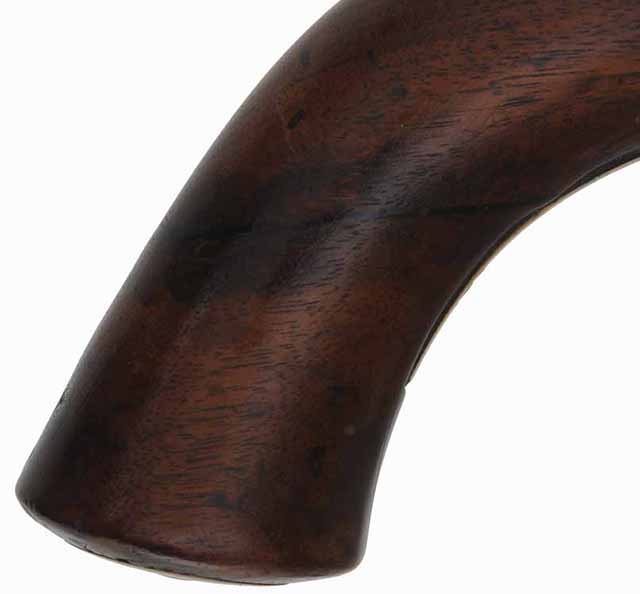 Track of the Wolf, Inc.
18308 Joplin St NW
Elk River, MN 55330-1773
Copyright © 2021Track of the Wolf, Inc.